The 14th Five-Year Plan for China's major chemical provinces
Abstract
Recently China's major chemical provinces have also issued their own special plans for the 14th Five-Year Plan, setting the direction for the development of the chemical industry in the next five years.
Recently China's major chemical provinces have also issued their own special plans for the 14th Five-Year Plan, setting the direction for the development of the chemical industry in the next five years.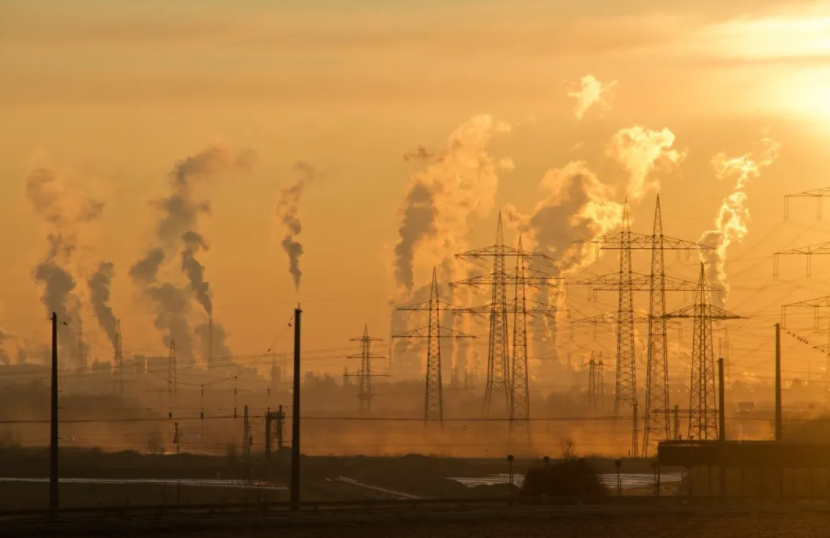 ---
Heilongjiang Province
Heilongjiang Province will vigorously develop strategic emerging industries, and create two trillion-level industrial clusters in the deep processing of agriculture and agricultural products, the development of mineral resources such as oil and gas, and the deep processing. Research and application of polymer photoelectromagnetic materials, functional polymer materials, energy conversion materials and other material preparation technologies.
Focusing on high-performance membrane materials, research and application of materials preparation technologies such as membranes for water treatment, special separation membranes, and battery membranes will be carried out. Strengthen the research and application of new functional coating materials, polymer materials, flexible materials, secondary battery materials, new catalytic materials and additives, special adhesives and other preparation technologies.
---
Fujian Province

Fujian will pay attention to and promote the development of advanced chemical materials such as degradable plastics. Fujian will promote the construction of propane dehydrogenation to propylene and downstream new materials, propane dehydrogenation (PDH) and polypropylene (PP) projects at the Meizhou Bay Petrochemical Base. Zhangzhou Gulei Petrochemical Base promotes the construction of Zhongsha Gulei Ethylene and Gulei Refining and Chemical Integration Phase II projects. Strengthen the caprolactam/polyamide 6 industrial chain, expand the industrial use of polyamide 6, extend the development of new products, and develop adiponitrile/polyamide 66 products.
---
Jiangxi Province

Jiangxi strives to achieve an operating income of about 500 billion yuan for the entire industry, including 150 billion yuan for the petrochemical industry, 100 billion yuan for the fine chemical industry, 80 billion yuan for the new chemical materials industry, and 80 billion yuan for the chlor-alkali chemical industry.
Jiangxi will focus on building a number of industrial clusters with an annual operating income of more than 30 billion yuan. Among them, Jiujiang Petrochemical Industry Cluster exceeds 100 billion yuan, Xinghuo Silicone Industry Cluster 60 billion yuan, Leping Fine Chemical Industry Cluster 60 billion yuan, and Xingan Brine Chemical Industry Cluster The industrial cluster is 50 billion yuan, the Huichang fluorine salt chemical industry cluster is 30 billion yuan, and the Zhangshu salt chemical industry cluster is 30 billion yuan.
---
Shandong Province
Shandong Province strives to cultivate a 100-billion-level chemical park, focusing on the construction of a number of key projects such as Yulong Island's refining and chemical integration, Tianchen Qixiang nylon new materials, Yantai Wanhua high-performance chemical materials, and Binhua's comprehensive utilization of carbon three carbon four.
Focus on the development of ethylene, propylene, butene, benzene, toluene, PX, fluorosilicon, coal-based fine chemicals, high-end functional chemicals and other industrial chains, cultivate leading enterprises, and build a world-class green chemical industry cluster.
---
Guangdong Province
By 2025, Guangdong Province will have a production capacity of 90 million tons/year of oil refining, 9 million tons/year of ethylene, and 5 million tons/year of aromatics, forming a world-class green petrochemical industry cluster.
---
Zhejiang Province
Zhejiang Province has achieved a total output value of 1.8 trillion yuan in petroleum and chemical enterprises above designated size, striving to be among the top three in the country in terms of total scale, with annual refining capacity exceeding 100 million tons, olefin production capacity of 15 million tons, and aromatics production capacity of 14 million tons. Create one world-class industrial cluster with an annual output value of RMB 100 billion; cultivate 6 green petrochemical industrial parks with an annual output value of over RMB 100 billion.
---
Jiangsu Province
According to the industrial development characteristics of each city, Jiangsu Province will develop downstream deep processing of petrochemicals, new fields of fine chemicals, new chemical materials, and other industries located in the lower reaches of the industrial chain and high-end value chains in coastal industrial zones. The northern Jiangsu industrial zone will mainly improve the quality of existing industries. Upgrade, realize the extension of the salt chemical industry and coal chemical industry chain to the high end of the value chain, and increase the degree of industrial concentration through industrial integration.
---
Henan Province
Henan Province will cultivate high-end petrochemical and other 100-billion-level industrial chains, develop characteristic industrial chains such as chlor-alkali chemicals, fluorine chemicals, and functional materials, promote the transformation of traditional chemicals into fine chemicals, and improve the intrinsic safety and green level of the chemical industry. By 2025, an important 500 billion-level modern industrial cluster in the country will be built.
Source From MOLBASE